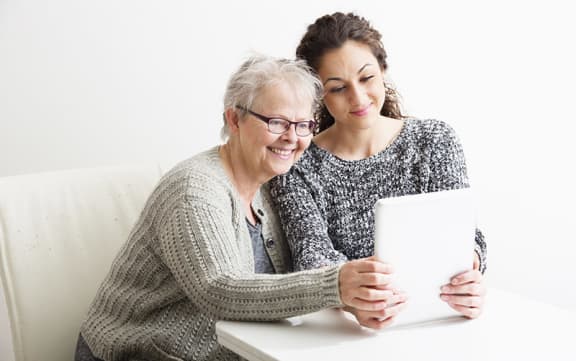 7 Tips to Help Fight Senior Identity & Financial Fraud
Below are seven tips on how you, as a senior, can help protect yourself from identity and financial fraud. It may pay to keep these in mind no matter what your age.
Hang up the phone
- If someone calls asking for personal or financial information, do not feel obligated to provide it. It's OK to hang up. If the person claims to be with your bank or credit card company, you can always call the number you have for them.
Type in the URL yourself
- Don't click on email links or open email attachments, even if the message appears to be from your bank or credit card company. Doing so may put your personal information or your computer at risk. If you're inclined to visit the website, type in the URL that you have for the business.
Use direct deposit
- Have Social Security and other benefit checks deposited directly into your bank account. This helps protect them from being stolen.
Be wary of family
- Over 90 percent of all reported elder abuse is committed by the older person's own family, most often by their adult children. Make sure those you trust are trustworthy.
Review your statements
- It pays to regularly review your bank, credit card and other statements, looking for unfamiliar transactions. If you see something that doesn't look right, call right away.
Shred documents
- Bank statements, healthcare records, and other papers with personal information should be shredded before you discard them. Make it as difficult as you can for identity thieves to take advantage of you.